Georgia Tech Alumni Career Support
Do you need career advice? Ask a Georgia Tech alumnus!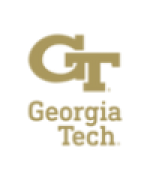 Chris Kribs
MS ECE 1991 / PhD Mathematics, Career in Academics
University of Texas
Distinguished Teaching Professor
Distinguished Research Professor
Arlingon, TX, USA
"University faculty researching applied mathematics and mathematics education; former speed processing engineer at Texas Instruments"