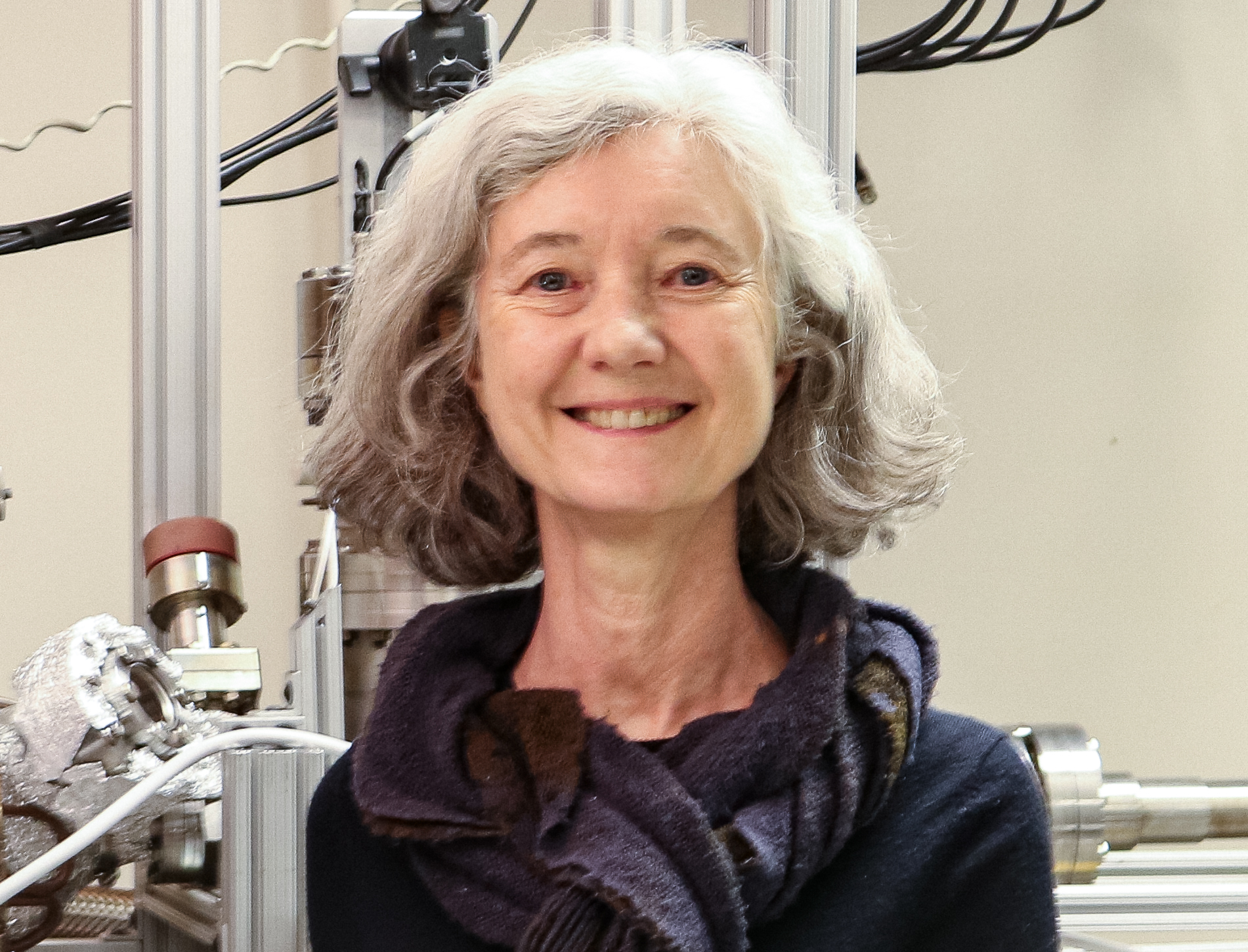 Sep 19, 2023
Claire Berger is a professor of the practice in the School of Physics, a research pioneer who has helped to establish deeper collaboration between the U.S. and French scientific communities, and now, she's the latest recipient of one of the oldest and highest honors from the French government.
The Consulate General of France in Atlanta has announced that Berger has been awarded the Chevalier dans L'Ordre des Palmes Académiques for her "exceptional dedication and significant accomplishments in the field of science and education," says Rami Abi Akl, French attaché for science and technology in Atlanta.
The Palmes Académiques is presented to French citizens and non-citizens who have made significant contributions to French education, science, and culture. The first Palmes Académiques was presented by Napoleon in 1808.
Berger's "pioneering work in physics, particularly on graphene, has not only advanced scientific knowledge, but also served as an inspiration to others in her field," Abi Akl says.
In addition to her research and classes at Georgia Tech, Berger is Director of Research at the French National Center for Scientific Research (CNRS), which has been home to 12 Nobel Prize and 10 Fields Medal winners. Berger's affiliation is with the CNRS International Research Lab, with its main campus at Georgia Tech-Europe in Metz, France, and an affiliated lab at Georgia Tech's Atlanta campus.
Approximately 50 colleagues from both countries have conducted collaborative research at both Georgia Tech campuses, thanks to Berger's efforts.
"Her selection for this honor also reflects her remarkable impact on both the American and French scientific communities," Abi Akl says. "Her collaborative efforts and contributions to scientific research have fostered strong ties between France and the United States, strengthening the bonds of scientific diplomacy."
"A very big thank you to the French General Consulate in Atlanta for submitting my name for this distinctive honor," Berger recently shared. "Among other funding agencies and foundations, I am particularly grateful to the French Embassy for their partnership grants that funded travel and helped collaboration between almost 60 faculty members, postdoctoral scholars, and students."
"I also want to thank Georgia Tech and the School of Physics for their full support," she added. "All that travel and dedicated lab work wouldn't have happened without the love and support at home from my husband and our three sons."
About Claire Berger
Berger was born in Paris, France, and received her Ph.D. from the Université Grenoble Alpes. She joined Georgia Tech in 2001, and she quickly established herself as a noted researcher of the electronic properties of graphene, a material with a flat, two-dimensional structure that is touted as a potential successor to silicon in computer processors.
Berger and School of Physics Regents' Professor Walter de Heer are working on graphene discoveries that could lead to smaller, more energy-efficient processing that is expected to usher in a new era of quantum and high performance computing.
Walter de Heer welcomed Berger into his lab when she arrived at Georgia Tech, she says. "I want to thank him for being an incredible team leader in this adventure, for his continuous support, his insights, dedication and passion for science."
Berger co-authored the first article demonstrating the two-dimensional properties of graphene and a possible electronics platform for the material. Berger, de Heer, and School of Physics Professor Phillip First also co-authored the first patent for graphene electronics in 2003.
She is the co-author of more than 200 publications in international journals. From 2014 to 2019, she was among the top one percent most cited researchers in physics.
In good company with another Atlanta Palmes winner
Berger says she was given the letter by the General Consul of Atlanta announcing her award during an event at the Embassy. "I was so surprised by the nomination that I was fumbling trying to find my words. This was a great — and a bit embarrassing — moment at the same time."
One of her good friends, Bill Moon, is a fellow Palmes Académiques winner for promoting French language instruction at private and public schools in Atlanta and Decatur. "He founded the International Community School in Clarkston, Georgia, a public charter elementary school serving the needs of U.S. and refugee families now living in DeKalb County, and he continues to be active in the service of communities," Berger says. "To be awarded the same medal as Bill is an incredible honor."